We had taken some buds out of trees which had survived from the Tsunami on September 9th, 2011.

Seedlings of Sakura Act for Natoti

Sponsors Wanted for Sakura Act

Go to application form

Small donation, or as one of a group

We have new Revival Cherry Tree from Sendai Airport!
(May, 18th 2012)
The Revival Cherry Trees were all Somei Yoshino type of cherry. It has found out that there have been some trees survived from the Tsunami. They

are Yaezakura and OshimaZakura types of cherry trees.
They are all in Natori and connected by a canal. We can say that they are family of Natori. They've joined in to Revival Cherry Tree.
---

Place: Original Yuriage Wharf Morning Market, Yuriage Jr High, Former Yuriage Community Hall
Yuriage Wharf Moring Market was held only this day at original place for memory to start everything up again. We had decorated Yuriage Jr High school with Picture Lanterns, sending paper balloons up paying the tribute of people killed by the Tsunami of the Tohoku Earthquake.

[Photos of the day]


Yuriage Wharf Moring Market

Memorial events

---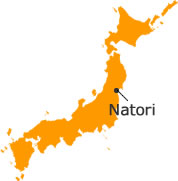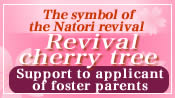 Seeking foster parents of cherry for the revive from the tsunami.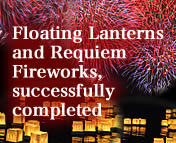 Reports on the day
contact us